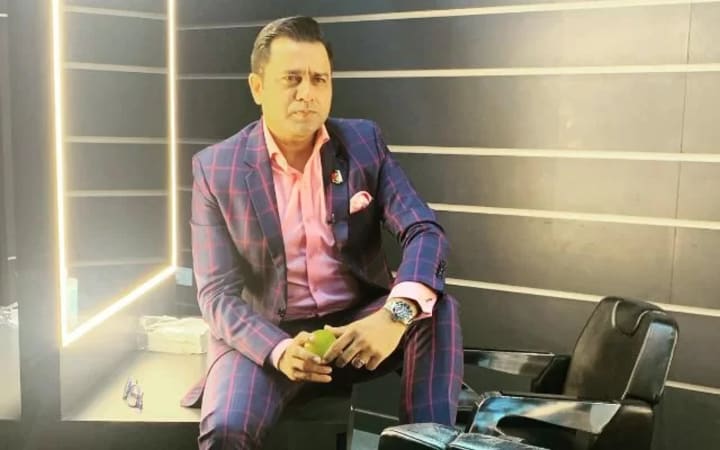 Aakash Chopra picks India's squad for South Africa Tests , no place for Ajinkya Rahane! :- India's visit to South Africa will start with a three-match Test series, that is scheduled to initiate on 26th December 2021. What's more, in front of this difficult series for Virat Kohli and his men, previous Indian cricketer Aakash Chopra has picked his Indian Test crew. Ex-cricketer turned reporter Aakash Chopra has left out the accomplished pair of Ajinkya Rahane and Ishant Sharma from his 15-man Team India crew for the forthcoming visit through South Africa.
OFFICIAL SQUAD ANNOUNCED SEE IN BOTTOM OF THIS PAGE
Virat Kohli and co. will go to the Protean shores for an abridged visit containing three Tests and three ODIs. The initially booked 4-match T20I series has been deferred for a later time frame directly following the new Coronavirus variation. Chopra picked Rohit Sharma and KL Rahul as his openers for the playing XI, with Cheteshwar Pujara and Kohli at No.3 and 4 separately.
Chopra feels that Rohit Sharma and KL Rahul should open the batting for the Indian side in the place where there is the Proteas. Chopra added that Cheteshwar Pujara will track down a spot in the Indian crew, and marked the South African visit as a significant one for India's No.3. What's more, without question, the No.4 spot in Chopra's arrangement will be involved by Indian captain Virat Kohli.
"I have picked Rohit as my opener, without question. I have picked Rahul as my opener, without question. Rohit and Rahul was clear choice, they are progressing admirably. They manufactured another organization in England and did well indeed.
I have kept Pujara in my group and I have picked my XI also. I will play him at No. 3 in this group. There is a great deal of strain on him and this visit is vital for him yet at this point, Pujara is there. At No. 4, I have Kohli, there is no question in that," said Aakash Chopra while talking on his YouTube channel.
Aakash Chopra added that Shreyas Iyer will involve the No.5 space, and there was a bad situation for veteran right-hander Ajinkya Rahane. Wicketkeeper Rishabh Pant will stroll in at No.6, while 'firearm player' Ravindra Jadeja will come in at No.7.
"Rishabh Pant at six, five hitters and a guardian. Gasp as an attendant and player is in my side. I'm not changing the skipper's way of thinking, he has said that he will play five bowlers and I have made the group as per that. At No. 7, Ravindra Jadeja. Jaddu as a batsman, Jaddu as a bowler, Jaddu as a defender, Jaddu as a firearm player," added Chopra.
Turn bowling legend Ravi Ashwin was likewise picked in the side by Chopra. The 43-year-old feels that Jasprit Bumrah and Mohammed Shami will clearly be picked in the Indian side, and the last individual from the playing XI will be Mohammed Siraj.
"At No. 8, I have Ashwin. I need to play two spinners, I have not seen the pitch however I feel you can play two spinners since, in such a case that there are four quick bowlers, one of them is under-bowled.
There is Bumrah and Shami, there is no conversation and discussion in that. Everybody will keep them in the group. From that point forward, I have kept Siraj at No. 11. He has jumped everybody, he has turned into the third pacer," finished up Aakash Chopra.
Here is Aakash Chopra's Indian squad for the Test series against South Africa:
Rohit Sharma, KL Rahul, Cheteshwar Pujara, Virat Kohli (C), Shreyas Iyer, Rishabh Pant, Ravindra Jadeja, Ravichandran Ashwin, Jasprit Bumrah, Mohammed Shami, Mohammed Siraj, Mayank Agarwal, Hanuma Vihari, Shardul Thakur, Umesh Yadav
India's Official squad for South Africa Tour:
Squad: Virat Kohli (Capt), Rohit Sharma(VC), KL Rahul, Mayank Agarwal, Cheteshwar Pujara, Ajinkya Rahane, Shreyas Iyer, Hanuma Vihari, Rishabh Pant(wk), Wriddhiman Saha(wk), R Ashwin, Jayant Yadav, Ishant Sharma, Mohd. Shami, Umesh Yadav, Jasprit Bumrah, Shardul Thakur, Md. Siraj.